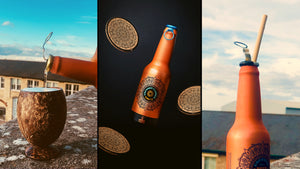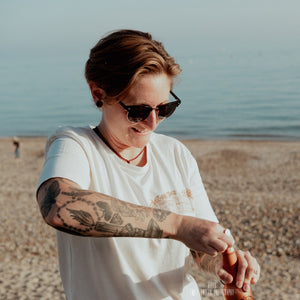 Recommended Steps
Step 1-3: Drinking the beer using a cup or straw *
Step 1-6: Drinking the beer directly from the bottle
BOTTLE OPENER NOT REQUIRED!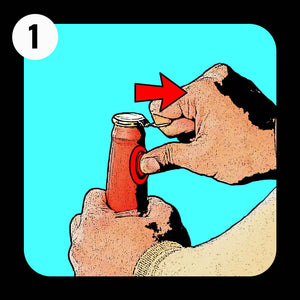 STEP 1 : PULL TOWARDS YOU
Insert your index finger in ring and pull it towards you, while using your thumb as a fulcrum/support by pressing against the bottle.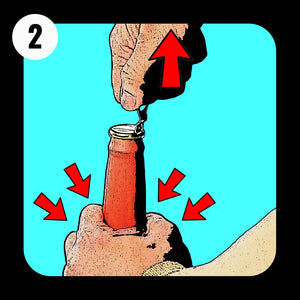 STEP 2: PULL UP
Once the ring edge tears, lift the ring with a firm upward movement.
STEP 3: PULL UP & RIP
Grab the bottle neck tightly with your other hand while pressing down. Now pull the ring upwards until the cap is ripped.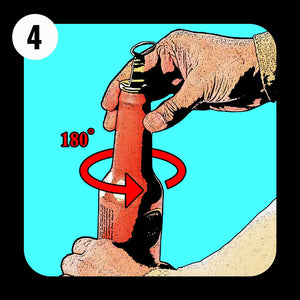 STEP 4: ROTATE
Rotate the bottle 180 degrees.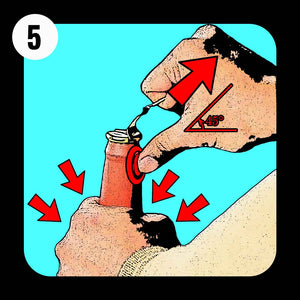 STEP 5: PRESS & PULL
Using your index finger or middle finger in the ring, and once again using your thumb as a fulcrum/support against the bottle neck, continue pulling the cap firmly upwards at 45° angle.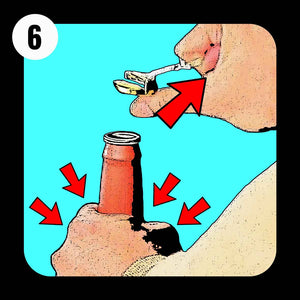 STEP 6: RIP and remove
Hold the bottle with a tight grip using your other hand while removing the cap.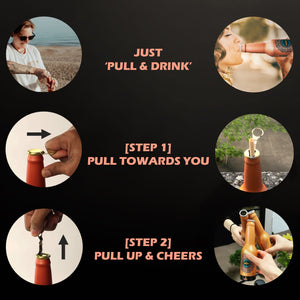 ♻️Tips for Recycling*
At the recycling facility, waste enters an automated system of machines that separates the different materials. Typically, bottle caps are too small to be identified within the sorting machines and so they will end up in landfill. At Neitiv, our ring cap offers a solution to this problem. By leaving the ring cap on the aluminium bottle it reduces the chance of bottle caps getting lost during the sorting process at the recycling plant. Isn't it brilliant?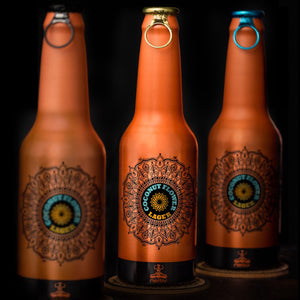 Aluminium Bottle
Did you know? i) Refrigerated aluminium bottles will chill quicker than glass bottles as they are heat conductors and better than cans because they have larger surface-to-volume ratio. ii) Aluminium bottle is more sustainable than Glass bottle as 60% of Aluminium gets recycled, while only 20% of Glass gets recycled.