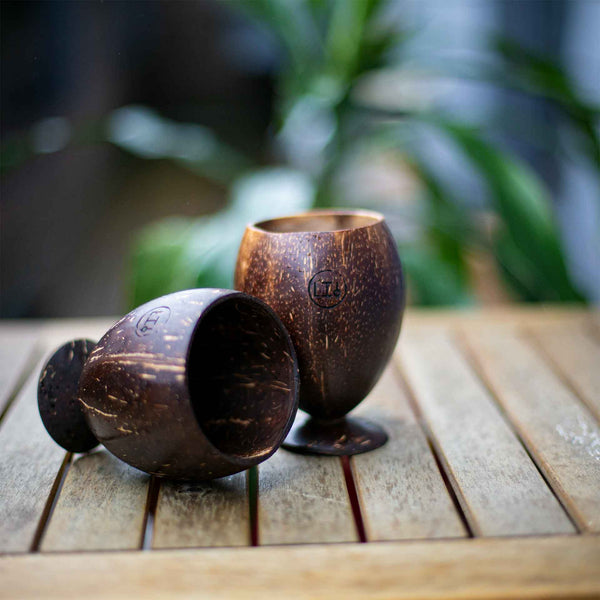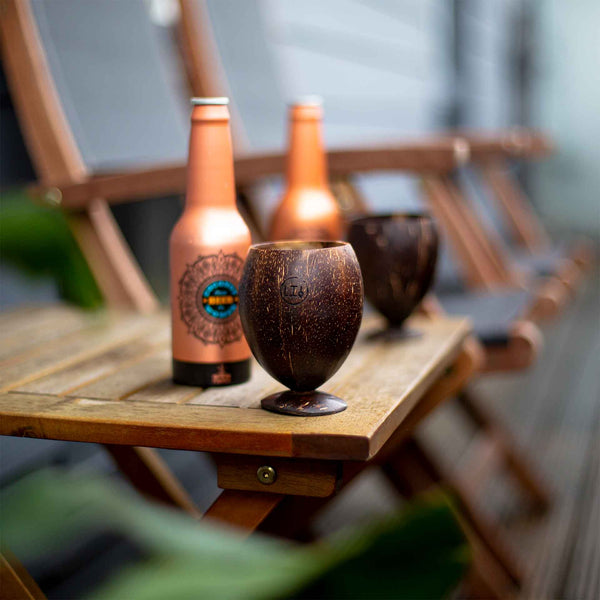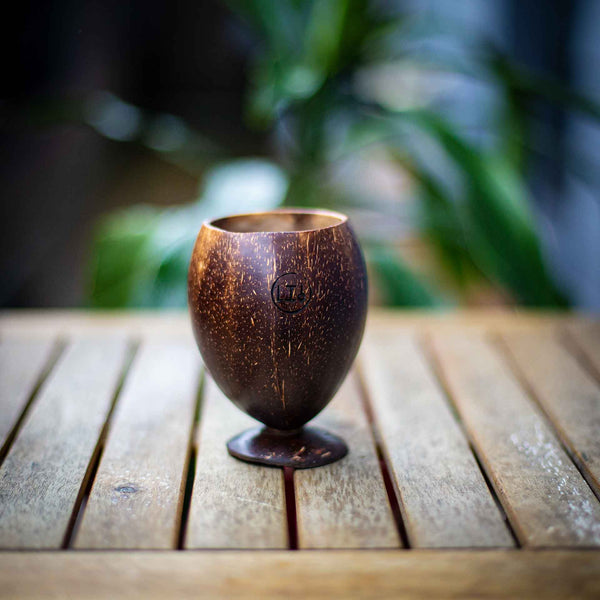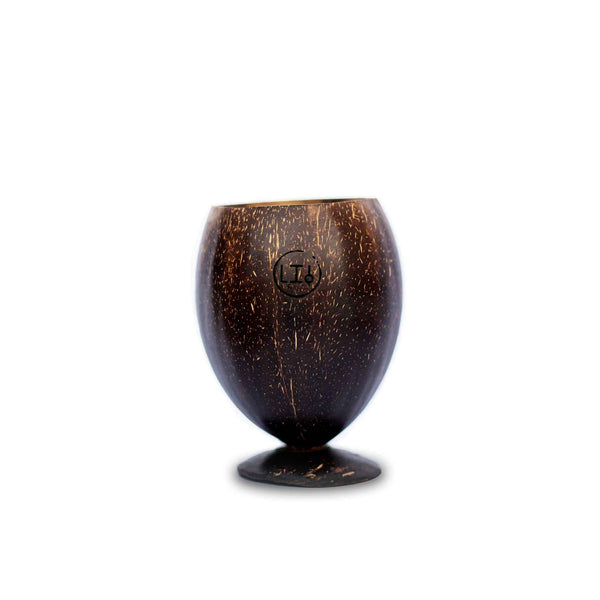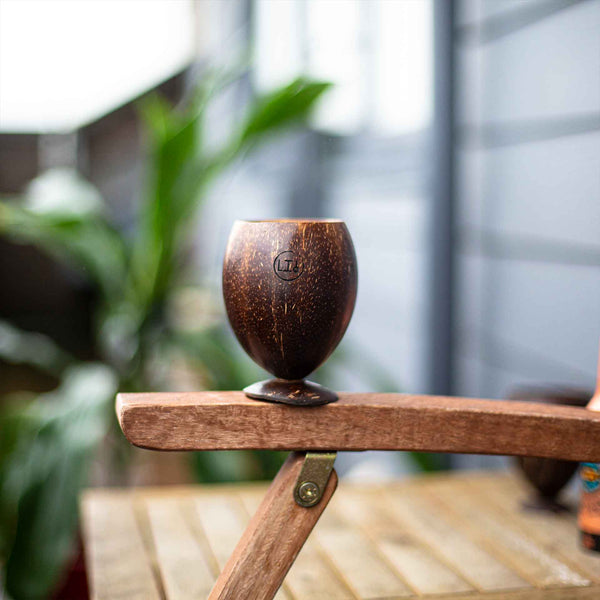 Introducing our addition to your eco-friendly living experience. The Unavu Coconut Shell Cup is the new way to drink your favourite beverage.
Coconut shell cups are unique, stylish and handcrafted with care, creating a complementary look for contemporary and sustainable living. These upcycled Unavu cups are perfectly imperfect, embodying the true essence of nature's beauty.
They are 100% natural and handmade from real coconuts, so every single one is unique in shape and size - lightweight yet durable, eco-friendly and reusable. We are offering you traditional ways of using nature at its best, delivered to your door. Let this natural and eco-friendly product be part of your sustainable lifestyle. Please read 'My story' to get to know more about where it was born and how it journeyed to the UK.
My Story
Hi, my name is Unavu Coconut Shell Cup. I was born in a small village called Kinathukadavu near Coimbatore, South India. My human father owns a small coconut farm, where his family survives on selling coconuts. Due to my small size, I was considered imperfect and discarded as waste. When I gave up on life and thought it was the end of my journey, my father's daughter, in other words my human sister, a young female entrepreneur decided to upcycle me into a cup. Because of my hard, fragile nature, handcrafting me was time-consuming and cumbersome. But the amazing artisans from my village treated me with patience and care. Initially no one was interested in me, but all that changed in 2020 when Neitiv, a British company, contacted my sister.
They were mesmerised by my charm, and immediately offered to become my foster parents, working with my sister to further enhance and reveal my true beauty. My foster parents named me 'Unavu Coconut Shell Cup' - unavu means food in my mother tongue, Tamil. My journey then continued on, to the United Kingdom, where I was hand polished to become the perfect vessel to allow you to drink in style.
My foster parents are seeking a permanent home for me so I hope you will become my new parent. I am not multi-lingual as I am new to the UK, but I am learning English and looking forward to being part of your family, something you will love and cherish. I am 100% natural, so every one of us looks different in terms of colour, pattern, height and capacity, and we may have imperfections and markings. In that sense we are unique in our own way - just like you!
I am lucky to have been handpicked, upcycled and to have survived this long journey. So, I hope you will also take care of me by not exposing me to extreme heat, in a microwave or oven. If you feel I am losing my shine, just apply a thin layer of coconut oil and I will last even longer.
Highlights
Made of 100% real coconut shell and handcrafted by artisans
Unique in its own shape, size, colour, imperfections and markings
Has natural coconut aroma
Food safe and non-toxic – free from any kind of toxins, chemicals and additives
100% biodegradable, sustainable, environment-friendly and plastic-free
Vegan-friendly, upcycled and ethically-sourced
Coconut shell was cut and shaped into a designer cup in Coimbatore, India
The designer cup was improved and hand polished with coconut oil in Wiltshire, UK
Size & Texture
Average capacity: 230-350ml
Average height: 100-110mm
Texture: polished / semi-polished
Colour, pattern, finish, height and capacity may vary slightly
Care Instructions
Hand wash recommended
You can quickly and easily wash your coconut cups by hand, using lukewarm soapy water
The coconut shell cups are ideal for room temperature and cold drinks
Do not expose to extreme heat
Avoid placing in the oven, microwave, dishwasher, or fridge
Tips
We're sure your new Unavu Coconut Shell Cup will help you take a step closer towards that eco feeling! If you feel like your cup is losing its shine, just apply a thin layer of coconut oil to make it last even longer.
Disclaimer
Each one is unique, which means colour, pattern, finish, height and capacity may slightly differ as coconut shell cups are a product of nature.
😍 Here's What Our Customers Are Saying About Us 😍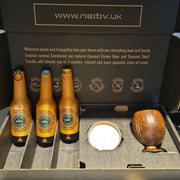 10/10 WOULD BUY AGAIN! Glenn bought this for us to share and we loved it. Coconut based beer targeted at women with the aim of reducing the bloat that comes from drinking. You get 3 types of beer with different strengths, all smooth and exceptionally tasty. Also you get a coconut candle and cup to boot.
Jennifer Gilroy
HIGHLY RECOMMENDED! Not only does the sample pack of three beers come beautifully packaged, along with the coconut shell cup and a coconut candle, the beers taste AMAZING!
Sascia Rowlands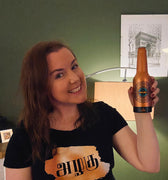 The fact the coconut beer is natural with health benefits is an added benefit and allows you to enjoy guilt free! Both due to the ethical nature of the beer and nutritional value. Not only does it look and taste amazing, it infers much more than that. One of my new favourite drinks for sure.
Kirsty Gilbert
STUNNING BEERS! I ordered a box direct from Neitiv and I was blown away. Inside there was a lovely candle (which smells amazing btw!) and the beers were to die for. Light, refreshing, and yet full of flavour. Certainly one you NEED to try!
Rob Spence
MEDICATION FOR MAMAS! A delicious taste and a joy to drink. Helped to ease the daily stress out of my soul. Highly recommend to all mamas that love beer and want to bliss out for a while and pretend they are carefree and relaxing on a solitary island. Indulge!
Claire D
Incredible tasting beer and even better experience! Right from receiving the taster package right through to drinking the beer, this was an experience like never before. As a woman, I don't drink beer at all but I love gin, so with the use of Coconut Flower Drops, this drink is the perfect mix for me.
Chloe Grantham
I'm not a huge fan of coconut and I thought I may not enjoy the beer, but I did and often have a Neitiv with my dinner or after work!!
Jacob Cox
Beer tastes so fresh and clean, no bitter taste like other beers. …the candle smells divine. Super fast delivery and well packaged.
Samantha Mitchell