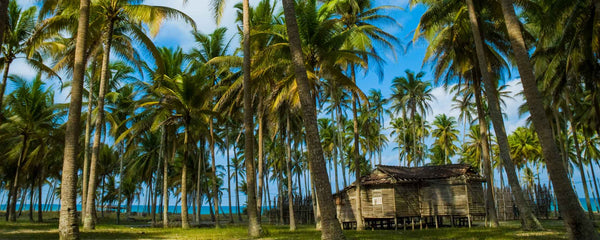 We all wish to live in nature, but we can't, so let's try to live more naturally.
OUR ETHOS: ✊EMPOWERMENT | 🧘🏽‍♀️MINDFULNESS | 🌎SUSTAINABILITY
JOIN OUR JOURNEY
Neitiv and its products are not just a business and merchandise but a series of capabilities and relationships across ecosystems in this modern world! We pledge that at each turn of our journey, we will be transparent and make decisions in line with our mission, value, and purpose. We are an ethical small business based in Wiltshire, England. We believe in a global community based ecosystem, helping each other to build positive and lasting relationships for a sustainable planet. Our team comprises people of multiple talents and skills. We work collaboratively with our talents, farmers, and artisans in the UK as well as villages in India, Thailand and Vietnam, ensuring job certainty, healthy work environment, and ethical wage policy. Our journey begins from us and continues with you. Join our mission for a greener future and enjoy the taste of sustainability with every sip!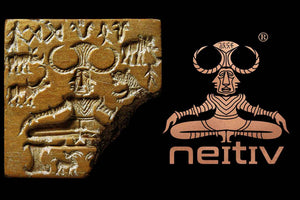 The Neitiv
It's more than a brand, it's a way of life and a movement! Neitiv is a phonetic respelling of the word native, which means original, indigenous and natural. We designed our logo based on the 'Pasupathi' (Mahayogi) seal that was discovered at the Mohenjo-daro archaeological site, one of the oldest civilisations in the world, called the Indus Valley Civilisation. The Mahayogi embodies our spirit of mindfulness and Zen.
Our ethos (Empowerment, Mindfulness and Sustainability) demonstrates who we are and what we believe.
our Mission
Our mission is to reconnect our modern society to its natural roots by reintroducing eco-friendly and wholesome indigenous products from around the world. We are reviving and renewing ancient beverages and products in the hope of inspiring a more ethical and mindful way of life - one which nurtures appreciation for our earth and nature. Thus, implanting inner peace within us all. 
our Value - 3R & U
We see ourself as global citizens. What we love is learning and discovering extinct ancient cultures and traditions including their food, beverages and sustainable life style which can be revived and reintroduced to the modern world. We want to bring a positive ecosystem to our planet, helping to preserve our planet for the next generation and being thankful to Mother Nature.
Our value is built on the foundation of:
· 3R & U – Revive, Renew, Recycle & Upcycle
· Natural, Vegan-friendly, Environmentally-friendly and Ethically sourced products
· Supporting Farmers and Artisans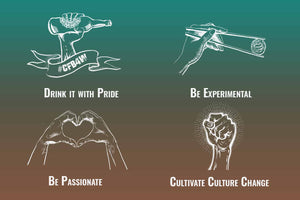 PRODUCT WITH PURPOSE
Coconut Flower Beer for Women is a purpose-driven beverage to raise awareness, offer solidarity, and challenge the negative stigma in many cultures towards women drinking beer. We see ourselves as global citizens, with an obligation to call out wrongdoing anywhere in the world. We were saddened to see videos, news and posts on social media of women being assaulted, attacked, judged, punished and persecuted for enjoying beer or alcohol. So we decided to challenge this. With open arms and minds, we encourage acceptance, positivity and openness at all times to foster a space without judgement. We support causes to empower all people to be able to live their lives equally such as charities and organisations helping to end period poverty and promoting gender equity. Tell me more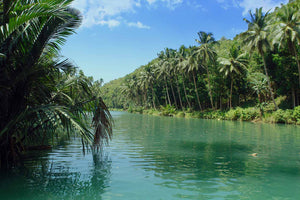 DEDICATION TO SUSTAINABILITY
We are taking extra steps towards the sustainability of our planet, doing our best to adhere to a policy of plastic-free and eco-friendly production, packaging and delivery as we endeavour to make the world a better place for our future generations. We offer ancient ways of enjoying nature at its best for a sustainable lifestyle. We reduce waste and use minimum water in our production. We use environmentally friendly aluminium bottles and ring caps. Our coconut shell cups and coconuts shell candles are upcycled from reclaimed coconut shells. Every pack is delivered in our specially designed compact boxes. All material in our packaging is recyclable. We encourage our partners and suppliers to push boundaries on their sustainable practices.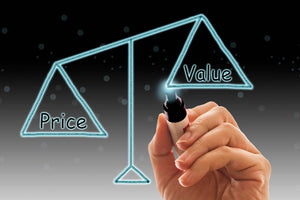 PRICING STRATEGY
Our pricing is influenced by many factors, but particularly by the high production cost of our mother ingredient Coconut Flower Drops, the double fermentation method, our commitment to using sustainable packaging, and our pledge to support our farmers and artisans by paying ethical wages above the income standards. Why are Coconut Flower Drops costly? Because the nectar has to be tapped at the top of the coconut tree before sunrise, which is both challenging and risky – there are few who are skilled enough and their insurance is understandably high. The drops have to be collected in specially designed chilled containers, transported to a custom-built plant, and maintained in end-to-end cold chain logistics.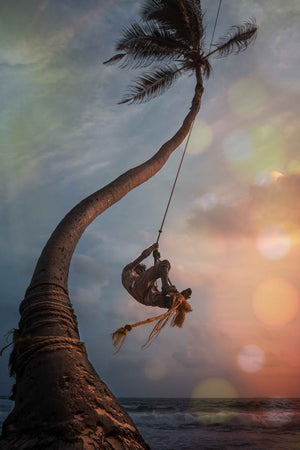 Our Adventure
We are proud to say, we are one of the pioneers in introducing Coconut Flower Drops in its unadulterated natural form and value-added beverages to the global world. We have been working on the research and development with coconut farmers, university research centres, and the leading British food and drink institute since 2018. Coconut Flower Drops are currently produced in small batches due to several challenges. The research and development activities are still in progress, to upscale and improve the production quantity and supply, as well as design innovative methods for the end-to-end supply chain.
During our visits to India in 2018 and 2019, we spoke to our farmers and artisans including their families to understand their challenges. Throughout our discussion, we realised that their children are not proud of their parents' job since they were struggling to make ends meet. They had a wrong perception about their job, as they regard it as a second class or degrading job. At that very moment, we pledged to improve the lifestyle of our farmers/artisans and nurture their children with a positive mindset on farming and handcrafting, most importantly making them proud of their parents. As part of this undertaking, we are procuring products at an above market price, and paying a reasonable and ethical wage. Additionally, we are hoping to work with various charities and educational programmes for the betterment of children in villages and to promote farming and handcrafting with reclaimed materials.
THANK YOU FOR SUPPORTING AN ETHICAL SMALL BUSINESS AND A PRODUCT WITH PURPOSE. IT IS GREAT TO HAVE YOU ONBOARD OUR JOURNEY IN CREATING AN INCLUSIVE SOCIETY AND SUSTAINABLE PLANET, WHICH IS THE ONLY MEASURE OF SUCCESS AT NEITIV!