10 ideas to Celebrate Christmas in a meaningful way!🎄
I've now had 35 Christmas days and I feel like a little mix up could be a good thing! So I'm sharing some ideas on how to have a unique Christmas this year, one that helps spread love for others and our planet. And also, to cultivate some new Christmas traditions with our family.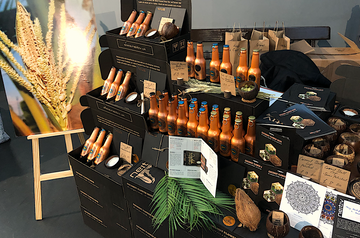 CHRISTMAS IS CALLING, OUR LAST CHRISTMAS EVENT IN WILTSHIRE🎄
Standing the whole day at our Christmas stall in the freezing temperature was exhausting but it was worth it 🥶😅😍. What we love about the Christmas market is meeting our lovely customers face to face, chatting and telling them the story behind our start-up and products.
Countdown to Christmas!
It's December! It is going to be the busiest time for our small business. We are running a special online Christmas sale till the end of this month. We will also be participating in a number of Christmas market events held in Swindon, organised by the Steam Museum and BizSpace. Choose which one works for you best and come say hi! We are looking forward to seeing you there!